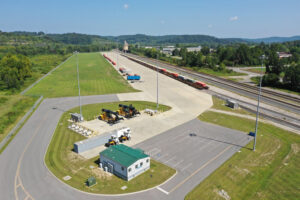 There has never been more appropriate a time to organize workforces. It is imperative that workers have a united voice in this era of economic upheaval and widening inequality. There are several advantages to organizing a workforce, including better pay and working conditions, job stability, and a bigger say in decisions. It gives employees greater authority, improves their well-being, and advances a society that is more just and equal. Thus, take advantage of the time, come together, and set out on the path to a more affluent, just, and better future for everybody.
The trend of outsourcing work is on the rise, driven primarily by the need to manage increased workloads when there's a shortage of available personnel. Rail Carriers claim that they resort to outsourcing as they have exhausted their existing workforce due to excessive workload. They maintain that their intention is not to over-hire to evade downsizing but to maintain a watchful eye on the overall health of the company. This raises the fundamental question: Why is outsourcing considered a vital solution when it doesn't involve hiring the requisite number of employees?
On Monday, R.J. Corman signed a lease for the site, and over the next 90 days will prepare it for use to repair auto racks. The company will then look for other uses for the 100-acre facility, R.J. Croman Vice President of Commercial Development Michael Robinson told the Herald-Dispatch. That could include storage in transit — when loaded cars, often of plastics, are held until the materials are ordered — transloading, or even a return of intermodal service.
The Heartland Intermodal Gateway was built by the West Virginia Port Authority, on land donated by NS, with the goal of handling 15,000 containers a year. However the facility saw container counts as low as 68 a month and sustained annual losses of up to $500,000, leading to its closure in 2019 [see "West Virginia's only intermodal terminal to close …," Trains News Wire, July 29, 2019]. Efforts to sell the facility for as little as $1 million failed, and the facility was eventually deeded to Wayne County in 2022.
However, long-term goals could see the facility, built for $32 million, returned to at least some of the original use intended when it was built in 2015, the Huntington Herald-Dispatch reports.