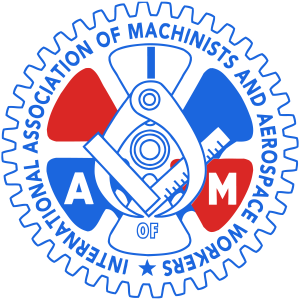 Working people in America have certain basic legal rights to safe, healthy, and fair conditions at work.
But many employers, perhaps yours, violate these basic rights because they value their profits more than their workers. This area contains a mediated index of links to other Internet resources that we believe may be of interest to IAM Members and site visitors.
Internet Resources:
Whistle Blower Protection Rights
Information Resources:
Government Resources:
Association of American Railroads (AAR)
FRA| Federal Railroad Administration
Website Links Disclaimer: These websites may contain hypertext links to information created and maintained by other public and private organizations. These links are provided for the user's convenience. While the information may be valuable, the IAMAW does not control or guarantee the accuracy, relevance, timeliness, or completeness of this outside information. Further, the inclusion of links to external sources is not intended to reflect their importance, nor is it intended to endorse any views expressed, or products or services offered, on these outside sites, or the organizations sponsoring the sites.