Map & Directions
See map and get directions
Location
New Federal Building, Room 145
640 4th Avenue, P.O. Box 2153
Huntington, WV 25721
Hours
9:00 AM THRU 3:30 PM
Monday through Friday except for Federal Holidays
Telephone
(877) 772-5772
Fax
(304) 529-5546
If you will be visiting our office, call ahead for an appointment. Most RRB field offices are open to the public from 9:00 a.m. to 3:30 p.m., Monday through Friday.
Persons who plan to visit a representative at any location can help us give better service if they will telephone, write or send a secure message to the office in advance. Always furnish your social security number and the type of information you need. You may be able to conduct your business by telephone and save a trip.
You can call the RRB Help-Line toll-free at 1-877-772-5772 to obtain automated information about unemployment and sickness benefits, request a letter showing your current monthly annuity rate, request a replacement Medicare card, and more. You may also obtain information and do some business on-line with RRB's Benefit Online Services.
Also, take a minute to learn more about the National Association of Retired and Veteran Railway Employees.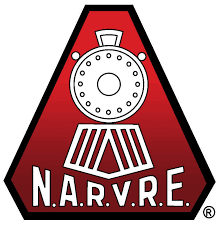 ---