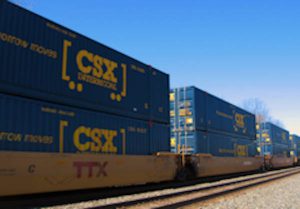 On Oct. 4th, 2018 CSX filed a lawsuit against Norfolk Southern railroad for allegedly conspiring with Norfolk & Portsmouth Belt Line Railroad to block CSX from Norfolk International Terminals.
Jacksonville Business Journal reporter Will Robinson, wrote that "The suit, filed Oct. 4 in the Norfolk division of U.S. District Court, also names three NS vice presidents and president of NPBL. CSX accuses the railroads of using acquisitions to get a majority share of NBPL (CSX owns 43 percent, while NS owns 57 percent), then hiring former NS employees as NPBL managers and installing current or former NS employees as voting board members at NBPL. "NS and these directors and the NPBL management they put in place have conspired to operate the NPBL in order to benefit NS at the expense of the profitability and viability of the NPBL, and to harm NS's competitor [CSX's subsidiary, CSX Transportation]," CSX claims in its suit."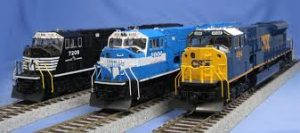 This "conspiracy… to pursue illegitimate ends is nowhere more vividly demonstrated" than the Norfolk International Terminals, CSX claims. NIT constitutes the largest international shipping terminal in Virginia, and only NS and NPBL can access it. CSX claims, "And yet, at this point, competitors such as CSXT are practically precluded from using the NPBL to connect to NIT because the rate set by NPBL's board, in concert with NS, is prohibitively expensive and because NS refuses to allow NPBL to handle intermodal trains over its tracks on a regular basis,". Well woe is me, poor little CSX having to pay their fair share.
Sounds as if CSX has a case of butt-hurt on its hands. I mean since they weren't the ones able to stick it to someone one (NS) first. Oh wait, isn't that exactly what CSX tried to do with the Conrail merger.