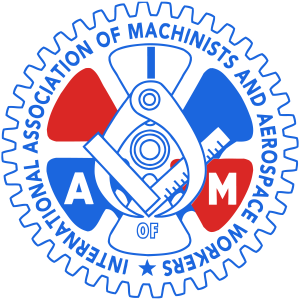 In response to the decreased demand for rail services due to COVID-19, U.S. rail systems are considering severe measures to combat the novel coronavirus pandemic. The U.S. rail systems face sharp declines in revenue due to a drastic decrease in demand for rail services caused by COVID-19.
IAM and TCU-IAM members proudly work in the commercial and freight rail industries to transport goods and people every day.
Please join us in asking Congress to provide financial assistance to protect thousands of jobs in one of America's most vital industries. The financial losses for the rail industry are projected to be in the billions and the impact will be felt for months if not years. Our industry will play a crucial role in our nation's recovery process.
The link provided will require you to enter your Name and Address in the required fields. Once that is complete you can scroll down to preview the automatic fill in for your state representatives.
Thank you, Brothers and Sisters.
Here's how you can take action now:
1) Call your members of Congress at 202-224-3121 and tell them to take any action necessary to save our rail industry jobs.
2) Click here to send a message to your members of Congress.
All IAM members must act today and call on their elected officials to help save hundreds of thousands of U.S. rail industry jobs.