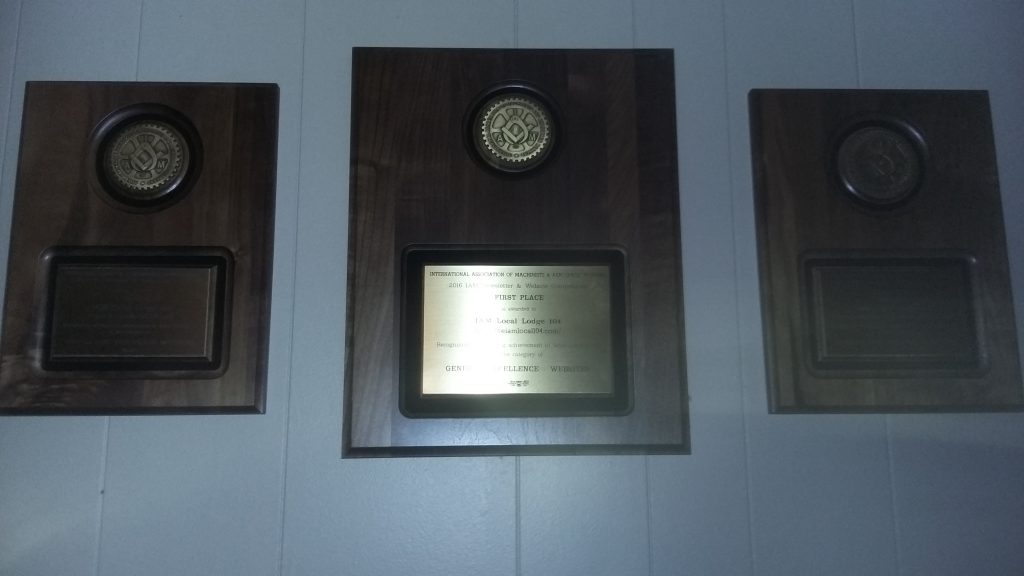 2016 IAM Website & Newsletter Contest
Recently our Local Lodge 104 received some awards for outstanding performance in Labor Journalism and we would like to share this with everyone. The team has worked extremely hard to bring you content that is relevant to the issues we face as a Railroad Labor Union on a national and local level. Attached are the Wimpy Awards announcements and images of the awards, if any one is interested in taking some better pictures feel free to get back to us.
Thank you for all your continued support and we look forward to providing you future content.
httpss://youtu.be/FceMR_9fG0w