The NCCC has been negotiating with 13 unions in three coalitions, over a contract that expired January 1, 2015, covering 145,000 railroad workers across wide variety of crafts. In each proposal, there is zero or minimal wage increases from 2015-2017, and 2 percent wage increases for future years. The cost of monthly health care would rise, as would the cost of medical procedures, and health care costs would also rise yearly. There are vast changes to work rules that demand more work, combined with loose restrictions on using union labor for work, opening up more jobs to subcontracting.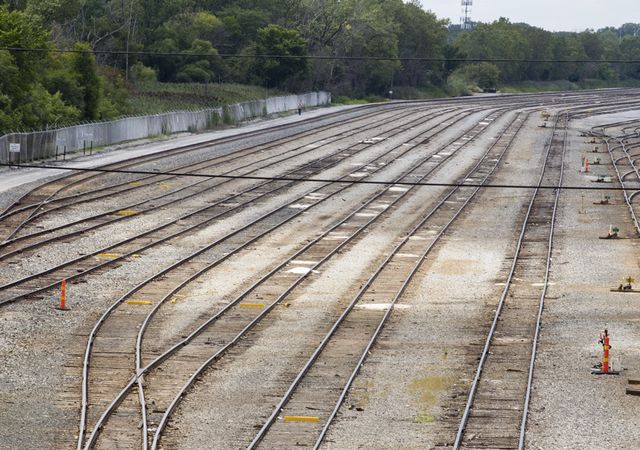 In the industry, the leading force behind the demand for cuts has been the hedge fund-backed CSX management of E.H. Harrison.Since March, Harrison has closed and downgraded dozens of major facilities and created an even more hostile management structure that pushes speedups and unsafe work practices. He has been known to cut maintenance employees and shop employees, and contract out jobs. TY&E workers report that managers are under extreme pressure to document a rule infraction by a TY&E employee, or the managers themselves will risk losing their jobs. Harrison has used such techniques at Canadian National and Canadian Pacific to intimidate employees and accelerate the pace of layoffs.
The CSX network presents a totally new challenge for Harrison and tests him as never before. Unlike the uncluttered system of long, linear routes through prairies and across tundra at CN and CP, CSX traverses a tangled web of tracks that weave through dense urban areas and crisscrossing commuter lines. For decades, the prevailing view has been that precision railroading just won't work in such a maze.
In an article set to be released Sept. 1,2017 in Fortune magazine Harrison states, "They say CSX has a dense 'spaghetti' network that makes precision scheduled railroading impossible, just like they said the mountains and snow made it impossible in Canada," says Harrison. "Hell, I'll eat the spaghetti!"
Harrison may well be "eating the spaghetti" sooner than he realizes. In addition to several lawsuits filed in recent months against CSX to recover damages as a result of Harrison's "Precision Schedule Railroading", two recent letters signed by the three Senate-confirmed STB members—the latest demanding specific hard data to be made public—plus an Aug. 14 phone call to Harrison from STB Acting Chairman Ann Begeman expressing growing impatience with CSX service failures, add measurably to Harrison's woes. Now, CSX Corporation (Nasdaq:CSX) will participate in a public proceeding with the Surface Transportation Board to update the federal agency on steps it is taking to correct service problems. Rail shippers and other stakeholders will also get a chance to inform the agency about the effects of service problems they have experienced with CSX.
The proceedings will take place on Sept. 12 at 9:30 a.m. at the STB's office in Washington, D.C.
There has never been a more clear or evident embodiment of a narcissistic corporate raider, of the industry in recent history . Hopefully, Harrisons ego doesn't destroy CSX corporation, formed from the oldest rail companies in the United States.