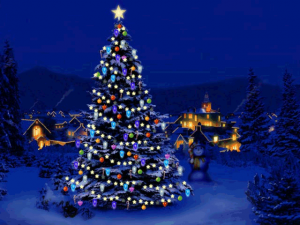 Merry Christmas everyone. I know there are alot of local events for the holiday season and knowing where these events take place can help make for some quality family time, so here is a list of local events. 
Marshall Artists Series: Wynton Marsalis and the Jazz at Lincoln Center Orchestra present Big Band Holidays, 7:30 p.m. Thursday, Dec. 8. Keith-Albee Performing Arts Center, Huntington. Tickets, $52-$84 at Ticketmaster.
Children's Theatre of Charleston Presents A Ghost Tale For Dickens: Dec. 8-11, Civic Center Little Theater, Charleston.
Christmas Light Show: Dec. 9-18, WV State Farm Museum, 1458 Fairground Road, Point Pleasant, W.Va. 6-9 p.m. nightly; drive through. Christmas light displays throughout Farm Museum. Every tree, shrub and building are decorated with more than 3 million lights. Santa Claus nightly. Free hot chocolate and cookies for kids in Country Kitchen. Museum's Country Store is open. Admissiom is free. Donations accepted. 304-675-5737, wvsfm@wvfarmmuseum.org; www.wvfarmmuseum.org.
Christmas Parade and Tree Lighting: 4 p.m. Dec. 10, Hurricane, West Virginia. Enjoy the Christmas Parade on Main Street! Visit Santa and watch the tree lighting afterward.
Madie Carroll House Christmas Celebration: Dec. 10, Madie Carroll House, 234 Guyan St. in the Guyandotte neighborhood of Huntington. The historic home will be open from noon until 4 p.m. for tours for everyone to see how people decorated during the Civil War. You will be surprised how many traditions are still done today. After the tours, a potluck Christmas luncheon will be held for Carroll House members and guests. From 5-7 p.m., participants will sing carols around Guyandotte, if the weather permits. Otherwise, carols will be sung in the parlor. There is no charge to attend this Madie Carroll House event. However, donations for utilities and upkeep are greatly appreciated. For more information on the Madie Carroll House or the Christmas celebration call 304-736-1655.
The Grascals: 7:30 p.m. Saturday, Dec. 10. Mountaineer Opry House, Milton. $15 adults, $12 seniors, $5 children 12 and under. Visit www.mountaineeropry.com.
Sounds of Christmas: Dec. 17, Bellefonte Country Club, 208 Country Club Drive, Ashland. Children's charity event. For more information call 606-329-1007.
New Year's Eve Celebration on Judd Plaza: Saturday, Dec 31, Christian Life Center/Judd Plaza — Winchester Avenue, Ashland, Kentucky.
Polar Express Pajama Party, 
Thursday, December 08, 2016, 6:00 pm. Thursday, Dec. 8. Watch "Polar Express" on the big screen and enjoy hot chocolate and a bell craft (children 11 and under). Tickets, $5 at https://tnr.ticketleap.com/polarexpress/. Proceeds benefits Tri-State Spay and Neuter.
Visits & Pictures with Santa at Ashland Central Park. 
Thursday, December 08, 2016 
6:00 pm
– 9:00 pm
Additional Dates
Friday, December 09, 2016
6:00 pm
– 9:00 pm
Saturday, December 10, 2016
6:00 pm
– 9:00 pm
Sunday, December 11, 2016
6:00 pm
– 9:00 pm
Thursday, December 15, 2016
6:00 pm
– 9:00 pm